Our team specializes in Independent Living Solutions and Accessible Construction Remodeling. We perform extensive on-site evaluations; then design Personalized Accessibility Solutions for problematic areas. We assist individuals with limited abilities, seniors, and caregivers with solutions that allow them to overcome the daily challenges of everyday living. Doing so enables our clients to remain comfortably and independently in the 手机百家家乐app下载home they love. Call the Mobility123 Safe Living Team today to see how we can assist you with Personalized Accessibility Solutions.
Highlights, Specialties & Features
Stair Lifts
Wheelchair Lifts
Elevators
Vehicle Lifts
Ceiling Lifts
Handicap Remodeling
Professional Associations & Certifications
Certified Aging In Place Specialist (CAPS)
NAHB
Serviced Areas
Payment Options
American Express, Credit Terms Available, Debit Cards, Discover, Financing Available, Google Checkout, MasterCard, Money Orders, PayPal, Personal Checks, VISA, Bitcoin
Contact Details
Website
mobility123.com
Person
Ryan Penn
City

Absecon

,

NJ

Zip Code
08201
Address
142 New Jersey Ave
Phone Number

(856) 528-9366

Tollfree
(800) 485-7789
Fax
(609) 646-4447
Business Representative
Products & Services
Vertical Platform Lifts (VPL)
Professional Wheelchair Lift sales and service by Mobility123 factory trained and certified Safe Living Specialists. Residential & Commercial options available.

Platform Lifts are also called. Porch Lifts, Wheelchair Lifts, Deck Lifts.
---
Stair Lifts
Professional Stairlifts sales and service by Mobility123 factory trained and certified Safe Living Specialists.
I would recommend this business
My husband and I love Ocean City NJ but my mobility is a bit limited. With some research we found Mobility 123 and we were beyond elated to learn that they would even deliver and pick up at our hotel. Awesome!!! We arrived at the hotel, checked in, the clerk handed us the scooter key and we were off on our adventure for the week. It was so easy and the cost was reasonable. The scooters are well maintained and in almost brand new condition. Our hotel offers a covered scooter garage that enables you to charge your scooters was a huge plus. Mobility 123 are friendly and go out of their way to give you a positive experience. We had the most wonderful vacation and it was all due to Mobility 123. They are the BEST!!!! Thank you Mobility 123 for making our vacation GREAT!!!!
| | | |
| --- | --- | --- |
| Value for money | | |
| Service & support | | |
| Quality | | |
| Location | | |
| Overall rating | | Excellent |
Customer Testimonials
Getting old or disabled isn't for the cowardly. Both require facing hard facts concerning your living space. When my very elderly father decided he wanted to live with me in my two story 手机百家家乐app下载home with a 48 inch front rise from ground level, I knew I had a major challenge. Ryan from Mobility 123 helped me to sort out my choices both with equipment and financial resources. He provided me with contacts for our other needs as well. Mobility 123 was recommended to me by Catholic services of Camden County. I am very satisfied with the equipment and installation process.
---
I was in an immediate need situation just prior to a Holiday weekend, and Ryan made it happen for me. My wife had recently broken her hip and Mobility123 rearranged their schedule and installed two (2) new chair lifts for me the very next day. The installer Brett was awesome as well, being very efficient, neat with his work, and fully explained the use of the lift.
I highly recommend Mobility123!
---
Mobility 123 was the company we chose when seeking a chair lift, selected based on phone inquiries with several companies. I can definitively say now, that we picked the right company. Our chair lift was necessary when I injured a leg and wasn't allowed to put any weight on it. Since we have steps to get in our house, it was a necessity. We also figured it would come in handy when we get really old. Both the gentleman who came and scoped out our needs, as well as the one who actually installed it, were knowledgeable, polite, patient, and helpful. The lift is great, and useful now, too, even though I'm healed. I still take it when I'm exhausted or stiff from driving 3 hours through traffic. Another thing -- the folks at Mobility 123 are available for questions. They are truly an excellent company to deal with.
---
This company took the time to understand my family's specific need to build a wheelchair ramp inside the garage. Our salesman, Ryan, demonstrated his impressive knowledge when he offered modern yet affordable suggestions utilizing quality products that we were allowed to inspect before the project began. Ryan was willing to amend the original plans at the zero hour, and even more amazing, when we encountered an unexpected inconvenience after the project had been completed Ryan was willing to make the adjustment for us. The ramp is strong. It doesn't buckle, dip, or shake when the wheelchair is occupied,when relatives use crutches or walkers, or full-sized visitors pound upon it. Needless to say, we are very pleased and highly recommend Ryan and MOBILITY 123.
---
They hooked my mom up! She broke both knees and Mobility123 put in everything she needed to get around her 手机百家家乐app下载home easily and safely! Thanks
---
Excellent, professional company to deal with. They did exactly what was requested in the time frame that was given and our project was a total bathroom remodel so a quick turnaround was very important. Mobility 123 goes above and beyond what is expected to make things easy for the client and they do a great job. We would highly recommend them if you are looking for a company that delivers a quality project.
Social Activity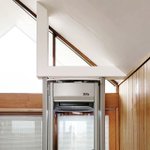 #stiltz #elevator #mobility123 #stiltznj https://t.co/qe7bqZgatF
Twitter Full Post ›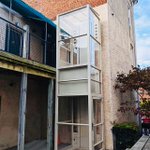 Enclosed Savaria V-1504 provides protection from the elements and protection for your investment. #savaria #v1504 https://t.co/kLsY5alWSU
Twitter Full Post ›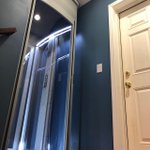 Like a glove . Stiltz Trio Alta provides wheelchair access fast and easy. https://t.co/rYewJ17wVA
Twitter Full Post ›
Recipients are expected to be full-time undergraduates with a minimum cumulative 3.0 GPA. #Scholarship https://t.co/EFnfNJ3w54
Twitter Full Post ›
Student recipients are determined by a university committee that includes the Assistant Director of Counseling & He https://t.co/M61fZ1qDxH
Twitter Full Post ›
The business takes pride in providing solutions to individuals with limited abilities to allow them to overcome the https://t.co/okWVG8ZuXG
Twitter Full Post ›
The Mobility123 Award benefits Stockton University students with physical and/or other challenges that substantiall https://t.co/WWkrmmvJOX
Twitter Full Post ›
Mobility123 is a family owned and operated business team specializing in independent living solutions, accessible c https://t.co/XiUbaSBC7h
Twitter Full Post ›
Nearest Businesses